About Us
Well Experienced
We were established in 2010 and equipped well with industry knowledge
Creative Team
We believe in Team work. We have a very creative, productive and dynamic Team.
Transparency
Our policies are very transparent and Hassle free.
Customer Friendly
Our customer friendly support makes you feel happy .
Linkway Software Solutions is an Information Technology Company that provides IT services to clients globally since 2010. We provide end-to-end business solutions that leverage technology. Our approach focuses on new ways of business combining IT innovation and adoption while also leveraging an organization's current IT assets. The highly experienced team of engineers, an advanced research and development facility, helps provide the best services and make Linkway Software Solutions an ideal partner in product development.
Linkway Software Solution partners with its clients for a full software lifecycle, around 700+ clients in the Middle East and India for the last 10 years and more. After a product is released, our team remains available to the client, providing ongoing support or scaling up rapidly to develop new versions. The end result is a superior product and increased profits for the client.Linkway Software Solutions is an existing, widely held, and professionally managed company with its Corporate Office in Oman, Kerala, India.
We Believe Smart And Quality Works
We aspire to create website interfaces that are marvels of technology and easy to navigate. These are competently developed, designed and built on icon software platforms..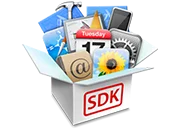 Software Development
Software development is the computer programming, documenting, testing, and bug fixing involved in creating and maintaining applications and frameworks involved in a software release life cycle and resulting in a software product. The term refers to a process of writing and maintaining the source code, but in a broader sense of the term it includes all that is involved between the conception of the desired software through to the final manifestation of the software, ideally in a planned and structured process. Therefore, software development may include research, new development, prototyping, modification, reuse, re-engineering, maintenance, or any other activities that result in software products.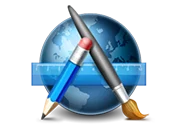 Web Designing & Hosting
Web design encompasses many different skills and disciplines in the production and maintenance of websites. The term web design is normally used to describe the design process relating to the front-end (client side) design of a website including writing mark up. Web design partially overlaps web engineering in the broader scope of web development.A web hosting service is a type of Internet hosting service that allows individuals and organizations to make their website accessible via the World Wide Web. Web hosts are companies that provide space on a server owned or leased for use by clients, as well as providing Internet connectivity, typically in a data centre. Web hosts can also provide data centre space and connectivity to the Internet for other servers located in their data centre.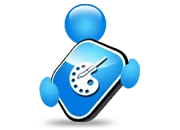 Web Application
A web application or web app is any software that runs in a web browser. It is created in a browser-supported programming language (such as the combination of JavaScript, HTML and CSS) and relies on a web browser to render the application. Web applications are popular due to the ubiquity of web browsers, and the convenience of using a web browser as a client. The ability to update and maintain web applications without distributing and installing software on potentially thousands of client computers is a key reason for their popularity, as is the inherent support for cross-platform compatibility.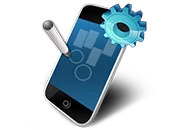 Mobile App Development
Android is the world's most popular operating system for mobile devices and tablets. It is an open source operating system, created by Google. Android software development is the process by which new applications are created for the Android operating system. Applications are usually developed in Java programming language using the Android Software Development Kit (SDK). Giving you the android advantage, we develop programs to get software reports in your company any time anywhere in a secured manner.
Portfolio
Our Works
Crafted with Perfection & Experience
All
Windows App
Mobile App
Contact
Get in touch with us and find out how we can help you to transform your enterprise for the digital age.
Let us Know
Please let us know what service you are interested in by completing the form below. We will get in touch with you shortly.
Trade Partners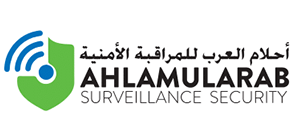 Ahlamul Arab IT & Security Solutions
Location:
Makkah Al Mukaramah - Al Zahir - Infront of Al Diyafah Mall - K.S.A
Phone:
+966 555563746, +966 501045947
Email:
ahlamularab@gmail.com
Website
www.linkwaysoftwares.com
Trade Partners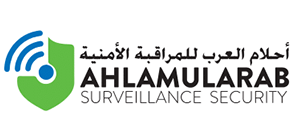 Ahlamul Arab IT & Security Solutions
Location:
Makkah Al Mukaramah - Al Zahir - Infront of Al Diyafah Mall - K.S.A
Phone:
+966 555563746, 0504763952
Email:
ahlamularab@gmail.com
Website
www.ahlamularab.com